Boston New Technology Startup Showcase #BNT97: Mobile App Products
January 15, 2019
"It was another solid BNT event, with pizza and networking to start the evening, as well as booths for some of Boston New Technology's sponsors.
Then it was time for the seven featured startups to present. This month's theme was mobile apps. As always, if you're interested, don't rely on my description, formed over the course of a few minutes. Just consider it as an introduction and dig in deeper, check the websites and contact the companies.
As usual, it was another interesting tour around the Boston tech startup community courtesy of BNT!" – Geoff Wilbur
To read Geoff Wilbur's recap of the #BNT97 startups, click our link to his blog at the bottom of this page.
Brought to you by:

Microsoft – Empower every person and organization on the planet to achieve more! We're fundamentally optimistic about the future. We see the potential of cloud computing to drive tremendous societal and economic benefits. We're committed to technologies and policies that promote positive change and make the benefits of cloud computing available to everyone. To achieve this, we must work together to create a cloud that is trusted, responsible, and inclusive. We must empower organizations to make smarter and more informed decisions, through a trusted, global, and hybrid platform.

DigitalOcean provides the easiest cloud platform to deploy, manage, and scale applications of any size, removing infrastructure friction and providing predictability so developers can spend more time building what they love. Try DigitalOcean for free with a $100 credit: do.co/boston

Skafos.ai is a tool for iOS developers to enable machine learning and AI in their mobile apps. Get started with a pre-trained model, drop in the SDK and updates are pushed to your app in the background. Implement object detection, recommendation engines, image similarity, style transfer, text classification and more!

Cape Ann Development – Enterprise-class software, app and web development for startups! We offer the best value for early-stage companies who are not ready to hire full-time technical staff or need to quickly augment their existing IT staff. Visit www.CapeAnnDevelopment.com / Contact Chris Requena at Chris "at" CapeAnnDevelopment.com.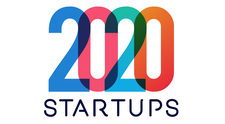 2020 Startups is a zero-equity accelerator program that brings to life the major trends and challenges for today's rising startups. Designed to help founders disrupt marketplaces and growth hack, this program gives founders exposure to proven business strategies, access to our network of investors, and face time with industry thought leaders and experts. BNT has ten $2,000 scholarships to give away for the first 6 Week Hyper-Accelerator program in Boston, starting on January 25th (evenings)! Contact Chris Requena at Chris "at" BostonNewTechnology.com to request one. Boston, MA. Learn More and Apply

TRBdesign – WordPress Maintenance, Development and Website Marketing from experts! Contact Reiko Beach at reiko "at" trbdesigns.com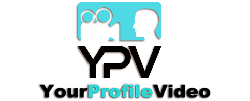 Your Profile Video is a full-service video production agency, specializing in content creation strategies and digital marketing. We aim to help you grow your online audience, gain attention, capture more relevant leads, and develop market authority. Call or email us today for a free strategy consultation! www.YourProfileVideo.com Contact: Nate "at" YourProfileVideo.com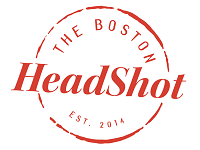 The Boston Headshot – You only get one shot to impress a potential client. A headshot is more than just a simple photo. It is your digital handshake to potential clients, recruiters, networking opportunities, and so much more. What does your current image say about you? More importantly, what do you want your headshot to say? The crew at The Boston Headshot can help you create a clear, professional, confident headshot with approachability for your business or brand. Visit www.TheBostonHeadshot.com or contact us at info "at" thebostonheadshot.com or 617-657-3162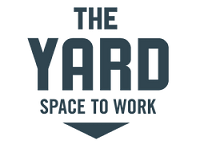 The Yard: Back Bay – Coworking, dedicated desks, and private offices in the Hancock. The Yard offers flexible, month-to-month memberships for entrepreneurs and creatives across Boston, NYC, Philadelphia, and DC. Members have access to high-tech conference rooms, lounges, monthly events and hundreds of business amenities. Sign up for a tour and get a FREE week trial here!

Chuck Goldstone | Strategies and Stories – It's about your story. Getting audiences to listen. Like you. Do what you want. We offer coaching, creative and strategic services to startups. Crafting persuasive, awe-stoking strategies and stories. Helping clients present confidently. Stand out. Expand markets. Get funding. Be successful. Visit www.ChuckGoldstone.com / email: mail "at" ChuckgoldStone.com / 617-738-8889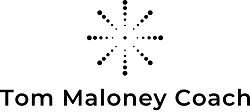 Climbing The Success Ladder helps you with Goal Setting. Positivity. NLP Coaching. Change. Getting Unstuck. Boston New Technology Co-organizer and Startup Adviser, Tom Maloney, trains entrepreneurs to be successful! Learn more: www.TomMaloneyCoach.com For events and seminars, join the Boston NLP For Business Meetup.
Products & Presenters:
1. Skafos.ai / @MetisMachine – Tool for iOS developers to enable machine learning and AI in their mobile apps! (Michael Prichard / @heybluez) Tech: iOS
2. Goalden Hour – A productivity app for self-improvement that helps you plan consciously and live deliberately! (Karthy Chandra) Tech: iOS, Android, PhoneGap/Cordova, Firebase.
3. Canary – A platform that allows bars and musicians to easily book gigs! (Nick O'Hara) Tech: iOS, Swift, Firebase.
4. Liquid Yoga Locker – Scan, Pay, Open, Enjoy! Four easy steps to unleash a physical good in exchange of a digital currency! (Nupur Patel / @Nupur_Patel31)
5. PartRunner / @GetPartRunner – On-demand delivery service for materials in the HVAC, plumbing and electric industries. (Dan Legmann & Yoshua Rozen / @yoshrozen) Tech: iOS, Android.
6. Delfy / @delfyapp – Meet new people and make new friends based on mutual interests, whether you are a local, new in town or just a traveler! (Syed Shehroz Hussain (Ozzy) / @shehrozhussain) Tech: iOS.
7. PinOn – Menu+ – Interactive mobile apps engage restaurant customers with an enhanced menu and AR games to improve the dining experience! (Peter Wolfinger) Tech: iOS.
Sign up to present your startup here and get publicity with 24k professionals: http://bit.ly/bntDemo
See Tweets and Photos from #BNT97 at @BostonNewTech.
See a recap of the BNT97 Startups on Geoff Wilbur's Blog here.