Intro to the Boston Startup Community!
Join us for a panel discussion with Boston's top community organizers and get an exclusive inside look into the startup culture that's rapidly growing in the city.
Why it Matters?
In Boston, new tech solutions are emerging every day to improve our lives, spanning industries from biotech and real estate to wellness-tech and social impact. This has opened up countless opportunities for jobs and career development in the city, but breaking in is not always easy.
What You'll Take Away?
This free event is an orientation to help newcomers to the startup scene get acquainted with the Boston ecosystem. We will give you the inside scoop on key events/ meetups to attend, people, companies, VCs, blogs, incubators, programs, hot issues, and more.
About the Presenters: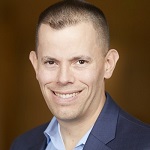 Chris Requena (moderator) – Lead Organizer, Boston New Technology and Chief Partnerships Officer, Cape Ann Development. Chris is an app/software innovator, business grower, community builder and people connector. Since 2011, Chris has led the tech and startup group, Boston New Technology, growing it into one of the largest in the world. BNT startups get extensive publicity and support from the community at monthly events and via BNT's network. Chris also co-founded hubEngage, a platform for employee communication and engagement. Chris is also Chief Partnerships Officer at Cape Ann Development, which offers enterprise-class software, app and web development services. Chris greatly enjoys collaborating with clients and users to design and build innovative solutions that solve problems. Follow @CERequena @BostonNewTech.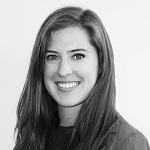 Mary Tobin – Manager of Development & Strategic Initiatives at the New England Venture Capital Association. Mary leads gender equity and immigration initiatives in addition to building member, partner, and sponsor relationships on behalf of the NEVCA and Hack.Diversity. Before joining the NEVCA, Mary founded a FoodTech startup focused on simplifying cooking and reducing food waste that was funded by Rough Draft Ventures, IDEA, and Dorm Room Fund. She also founded TEDxNortheasternU as an undergrad at Northeastern University, where she graduated with a BS in Finance and Political Science, served as President of the Film Enthusiasts Club, and received the Huntington 100 Award. She volunteers as a startup coach for a venture accelerator, a money manager for low-income Boston seniors, and an unofficial ambassador for her home state of Iowa. Follow @TobinMary @NewEnglandVC.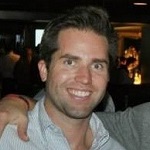 Emmett Shipman – Partnerships Manager for MassChallenge FinTech, a new program which helps corporate incumbents partner with FinTech startups to solve real business challenges. Emmett previously worked for State Street Corp.'s Data and Analytics business, Global Exchange. Prior to getting his MBA at Boston College, Emmett worked for an early stage startup in San Francisco. He grew up in Los Angeles and received his BA in English from Fairfield University. Follow @EWShipman @MassChallenge.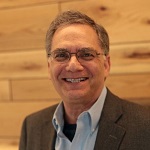 Stephen Davis – Co-Founder of The Startup Coalition and Principal and Founder of The CXO Advisory Group, which provides interim COO and VP Sales and Marketing services focused on improving the performance and profitability of emerging and established companies. Steve has worked with companies in North America, Europe and Asia to assist them in establishing US market operations, strategic alliances, joint ventures, business development and sales management. He has assisted clients with due diligence and preparation for venture financing. Steve has more than 30 years experience as a senior executive, including COO and CMO with P&L responsibility in the computer, software, consumer electronics and Internet industries. Steve has successfully built, managed, and restructured numerous sales and marketing organizations. He has successfully developed new markets and has introduced over 300 new products into various industries. Steve is active with many groups that support entrepreneurs. He is a frequent speaker and prolific writer on marketing and sales topics. Davis has given speeches at some of the leading business and technology forums and his articles have appeared in a variety of engineering and IT business publications. Follow @StephenDavisCXO @StartupInBoston.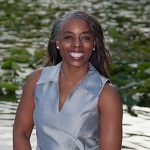 Jodi-Tatiana Charles – Owner and "Brandographer™" of LCG Brands, a unique brand and marketing consulting firm dedicated to educating entrepreneurs, non-profits, and small business professionals on the importance of growing their personal and corporate brands. With nearly 25 years of executive leadership in marketing, branding and communication successes with high profile organizations including Greater Boston Chamber of Commerce, MassChallenge, Massachusetts Governor's Office, Massachusetts Conference for Women (MCW), Comcast TV, and Clear Channel Communications/iHeart Radio, Charles has been coined the "Olivia Pope of Boston". When not working, Charles dedicates her time to children, elderly and cancer causes, through road races, mentoring and volunteering. This year Charles added a third hat, as children's book author, with her first book, It's Just A Rug educating children about their heritage. She earned a BA from Suffolk University in communications in journalism with a minor in sociology and a Global MBA from Babson College – Franklin W. Olin Graduate School of Business. Follow @JodiTatiana @LCGBrands.
Please click here to share/tweet this event.
Event Partners:

General Assembly is a pioneer in education and career transformation, specializing in today's most in-demand skills. The leading source for training, staffing, and career transitions, we foster a flourishing community of professionals pursuing careers they love. www.GeneralAssemb.ly  /  @GA_Boston
Boston New Technology is Supported by:

Cape Ann Development – Enterprise-class software, app and web development for startups! We offer the best value for early-stage companies who are not ready to hire full-time technical staff or need to quickly augment their existing IT staff. Visit www.CapeAnnDevelopment.com / Contact Chris Requena at: info "at" CapeAnnDevelopment.com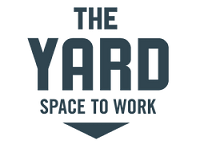 The Yard: Back Bay – Coworking, dedicated desks, and private offices in the Hancock. The Yard offers flexible, month-to-month memberships for entrepreneurs and creatives across Boston, NYC, Philadelphia, and DC. Members have access to high-tech conference rooms, lounges, monthly events and hundreds of business amenities. Sign up for a tour and get a FREE week trial here!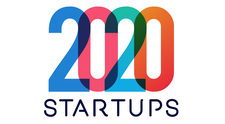 2020 Startups is a zero-equity accelerator program that brings to life the major trends and challenges for today's rising startups. Designed to help founders disrupt marketplaces and growth hack, this program gives founders exposure to proven business strategies, access to our network of investors, and face time with industry thought leaders and experts. BNT has ten $2,000 scholarships to give away for the first 6 Week Hyper-Accelerator program in Boston, starting on January 25th (evenings)! Contact Chris Requena at Chris "at" BostonNewTechnology.com to request one. Boston, MA. Learn More and Apply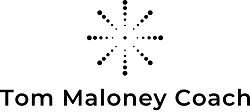 Climbing The Success Ladder helps you with Goal Setting. Positivity. NLP Coaching. Change. Getting Unstuck. Boston New Technology Co-organizer and Startup Adviser, Tom Maloney, trains entrepreneurs to be successful! Learn more: www.TomMaloneyCoach.com For events and seminars, join the Boston NLP For Business Meetup.
Agenda:
6:30 pm: Networking
7:00 pm: Welcome & Introductions
7:10 pm: Startup Community Panel Discussion
7:55 pm: Q&A
8:15 pm: More Networking until 9:00 pm
Directions & Public Transportation:
General Assembly is 2 blocks from the MBTA Red line South Station at 125 Summer St, Boston, MA (at intersection with High St – map here). Show ID at the security desk and come to the 13th floor.

Parking:
There are parking meters along Atlantic Ave and other area streets, but we recommend parking at the Garage at Post Office Square ($9 after 4 pm) or LAZ Parking's 100 High St Garage ($11 after 5:30).

—————————————– Attendance Terms —————————————
BNT is dedicated to providing a harassment-free and inclusive event experience for all members/participants. To attend, event registrants agree to these Attendance Terms, which are summarized on the registration page for this event and in the confirmation email sent to registrants.