The State of AI / Artificial Intelligence – Panel Discussion with Experts + Networking
Today, tech startups and corporate giants alike are experimenting with artificial intelligence. We know it's coming, but where are we in the advent of AI and how soon will it weave into our daily lives—or has it already?
Overview:​ From applications in AI across industries to major ethical debates, the panel will discuss the state of artificial intelligence and how it's evolved.
What You'll Take Away: Attendees will learn about major trends in artificial intelligence and take away key use cases to look out for in the coming years.
Why It Matters: Your job–and all aspects of your life– will be impacted greatly by artificial intelligence in the very near future. Learn how to harness the power of AI to make it work to your benefit.
About the Presenters: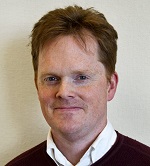 Ben Clark – Chief Architect, Wayfair
Ben Clark joined Wayfair technology in 2011, in recommendations and search.  He has been Chief Architect since 2014. He writes about Wayfair tech on their blog. Follow: @clarkjacker
Wayfair believes everyone should live in a home they love. Through technology and innovation, Wayfair makes it possible for shoppers to quickly and easily find exactly what they want from a selection of more than 14 million items across home furnishings, décor, home improvement, housewares and more. Committed to delighting its customers every step of the way, Wayfair is reinventing the way people shop for their homes – from product discovery to final delivery. The Wayfair family of sites includes: Wayfair – Everything home for every budget. Joss & Main – Stylish designs to discover daily. AllModern – The best of modern, priced for real life. Birch Lane – Classic home. Comfortable cost. Perigold – The widest-ever selection of luxury home furnishings. Wayfair generated $6.8 billion in net revenue for full year 2018. Headquartered in Boston, Massachusetts with operations throughout North America and Europe, the company employs more than 12,100 people. Learn about Wayfair Careers and join our Talent Community. Follow: @Wayfair @WayfairAtWork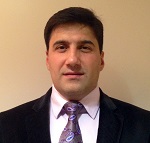 Gokhan Uluderya – Principal Manager, Microsoft Azure Machine Learning
Gokhan Uluderya is a principal product and engineering manager at Microsoft driving Microsoft's machine learning and AI platform efforts. He joined Microsoft in 2006 and has been in the forefront of the cloud and services transformation for the company working on strategic initiatives such as Office 365, Dynamics 365, and OneDrive. For the last four years, he has been mainly focusing on building Microsoft's machine learning and AI platform and innovative experiences such as Azure Machine Learning Studio and Azure Machine Learning Services. Before joining Microsoft, Gokhan was a software architect at Verizon building large-scale business systems."
Machine Learning Studio is a simple, scalable, cutting edge! A powerfully simple browser-based, visual drag-and-drop authoring environment where no coding is necessary. Go from idea to deployment in a matter of clicks.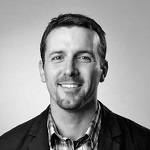 Rob May – CEO and Co-Founder, Talla
Rob May is an active angel investor with 45+ companies in the AI and blockchain spaces, and the author of Inside AI, the most popular AI newsletter online. Previously, Rob was the CEO and Co-Founder of Backupify (acquired by Datto in 2014). Rob has a B.S. in Electrical Engineering and an MBA from the University of Kentucky. Follow: @RobMay
Talla integrates with your existing systems and workflows to build machine learning models of common tasks, and answer common questions. Deploy Talla to support reps, or directly to end customers, and see how AI
can increase your productivity by 50% or more. Get Happier Customers and Faster Resolutions with AI Powered Support Tools. Follow: @TallaInc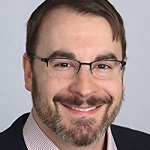 Judah Phillips – CTO and Co-Founder, Squark
Judah Phillips is an award-winning entrepreneur, consultant, and author. He is the CTO and Co-founder of Squark. A Harvard Innovation Lab VIP, Judah has written three books on analytics. Phillips is an adjunct professor at Babson College and at Boston University. He is a founding member of the University of Massachusetts Advisory Council for the Humanities & Fine Arts.

Phillips helps people create value with analytics, data science, machine learning, and artificial intelligence by improving business performance, increasing revenue, reducing cost, boosting profitability, and increasing customer satisfaction. He takes a "top down" approach to value creation by working with executive leaders who want to improve their business strategy and financial performance with thought-leadership and solid execution.

Judah has worked with Internet companies, Media and Marketing companies, CPG companies, Automotive Companies, Financial Services and Insurance firms, Pharma companies, and many agencies, including high-growth, early stage startups and the Fortune 10. Follow: @Judah @SquarkAI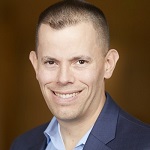 Chris Requena (moderator) – Lead Organizer, Boston New Technology and Chief Partnerships Officer, Cape Ann Development
Chris is an app/software innovator, business grower, community builder and people connector. Since 2011, Chris has led the tech and startup group, Boston New Technology, growing it into one of the largest in the world. BNT startups get extensive publicity and support from the community at monthly events and via BNT's network. Chris also co-founded hubEngage, a platform for employee communication and engagement. Chris is also Chief Partnerships Officer at Cape Ann Development, which offers enterprise-class software, app and web development services. Chris greatly enjoys collaborating with clients and users to design and build innovative solutions that solve problems. Follow @CERequena @BostonNewTech
Event Partners:

General Assembly is a pioneer in education and career transformation, specializing in today's most in-demand skills. The leading source for training, staffing, and career transitions, we foster a flourishing community of professionals pursuing careers they love. www.GeneralAssemb.ly  /  @GA_Boston
Boston New Technology is Supported by:

Squark Seer – Squark machine learning delivers AI power with spreadsheet ease. No coding means models in minutes, not months. Bring your curiosity. Solve your biggest predictive analytics problems with no coding. Request a demo or sign up for a free 14-day trial; no credit card required.

Legacy approaches to assuring the performance, health and utilization of IT infrastructure lead to unplanned outages and slowdowns, excess infrastructure spending, and inhibit the business' ability to respond to changing market conditions. Virtual Instruments' AI Operations Platform is the only application-aware solution that'll non-intrusively optimize the performance and availability of applications by measuring, correlating and analyzing workload behavior across private and public cloud infrastructures.

Ink'd Stores is a promotional marketing firm specializing in helping businesses of all sizes solve their marketing puzzles. Our service is one to one, which allows us to listen to your promotional needs and deliver solutions. More than having 'something to hand out', Ink'd Stores ceeates meaningful employee, customer and prospect engagement opportunities thriugh deep industry knowledge and care. A few nice benefits include: No minimums on apparel and hats, On Site, 100% Self Produced Production, Local to Boston, Ship Anywhere, Retail Storefront in Mansfield Crossing to see, feel and touch 7-days a week. Contact Jay Sapovits at jay@inkdstores.com or 774-266-2391 or visit us in person.

Cape Ann Development – Enterprise-class software, app and web development for startups! We offer the best value for early-stage companies who are not ready to hire full-time technical staff or need to quickly augment their existing IT staff. Visit www.CapeAnnDevelopment.com / Email Chris Requena: Chris "at" CapeAnnDevelopment.com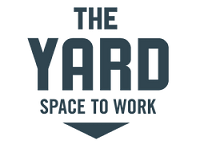 The Yard: Back Bay – Coworking, dedicated desks, and private offices in the Hancock. The Yard offers flexible, month-to-month memberships for entrepreneurs and creatives across Boston, NYC, Philadelphia, and DC. Members have access to high-tech conference rooms, lounges, monthly events and hundreds of business amenities. Sign up for a tour and get a FREE week trial here!
Agenda:
6:30 pm: Networking with pizza and salad served
7:00 pm: Welcome & Introductions
7:10 pm: State of AI Panel Discussion
7:55 pm: Q&A
8:15 pm: More Networking
Directions & Public Transportation:
General Assembly is 2 blocks from the MBTA Red line South Station at 125 Summer St, Boston, MA (at intersection with High St – map here). Show ID at the security desk and come to the 13th floor.

Parking:
There are parking meters along Atlantic Ave and other area streets, but we recommend parking at the Garage at Post Office Square ($9 after 4 pm) or LAZ Parking's 100 High St Garage ($11 after 5:30).

—————————————– Attendance Terms —————————————
BNT is dedicated to providing a harassment-free and inclusive event experience for all members/participants. To attend, event registrants agree to these Attendance Terms, which are summarized on the registration page for this event and in the confirmation email sent to registrants.